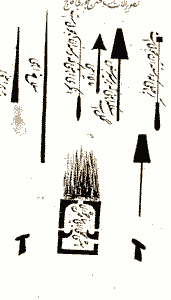 sarai
"Sarai : (sary, sho-rai) n. (Hindi, Urdu, Punjabi, Bengali, Persian, Turkish) an enclosed space in a city, or, beside a highway, where travellers and caravans can find shelter, sustenance and companionship; a tavern, a public house, a meeting place; a destination and a point of departure; a place to rest in the middle of a journey.
"Sarai, the new media initiative is an attempt to create an open and lively space for a bold and imaginative re-constitution of urban public culture, especially in a South Asian/Asian context, with strong global links. As a space and a network, it will connect different forms of new as well as established media practices, theoretical interventions, research, education, and activism." From *Sarai site*
"Sarai began to take shape in the summer of 1998 in Delhi. The summer of '98 was a time for many new beginnings in the city of Delhi. The nineties had been a decade marked by doubt and rethinking on many fronts... (there) was a desire to create a space which, like the sarais for which Delhi was once well known, would be a convivial place where people from many backgrounds could gather, converse and work together." From *How Sarai Happened*
Initiators were Ravi Vasudevan and Ravi Sundaram from the Centre for the Study of Developing Societies, and Raqs Media Collective (Jeebesh Bagchi, Monica Narula & Shuddhabrata Sengupta).
The Waag Society for Old and New Media is partner of Sarai. Sarai is made possible with the support of the Dutch Ministry of Foreign Affairs, the Daniel Langlois Foundation (Canada), the Centre for the Study of Developing Societies (India) and the HIVOS Cultural Foundation (NL-India).